Moet Askew is a second-year General Concentration MBA student from Staten Island, New York. She earned two bachelor degrees - one in Accounting and the other in Business Management, with a minor in Finance from the College of Staten Island.
Rokia Cisse is a second-year Supply Chain Management MBA student here at the university as well....
Read more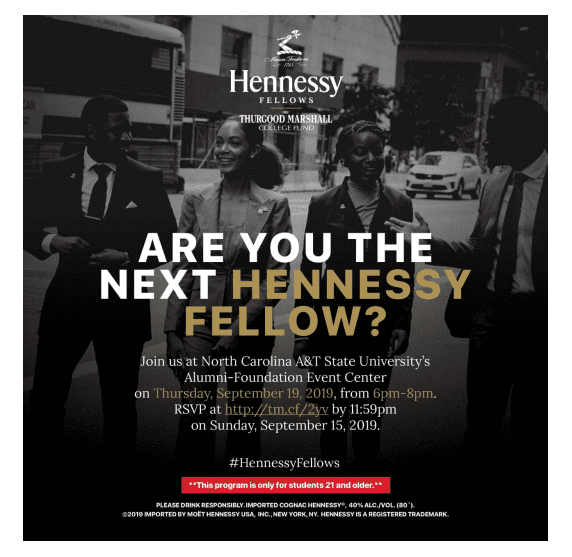 The Thurgood Marshall College Fund in partnership with Hennessy will be facilitating an information session and networking reception themed
"For the Culture, Unlocking the C-Suite"
at North Carolina A&T State University's Alumni-Foundation Event Center from 6pm-8pm on Thursday, September 19, 2019. The Hennessy Fellows program is an unprecedented $10M...
Read more