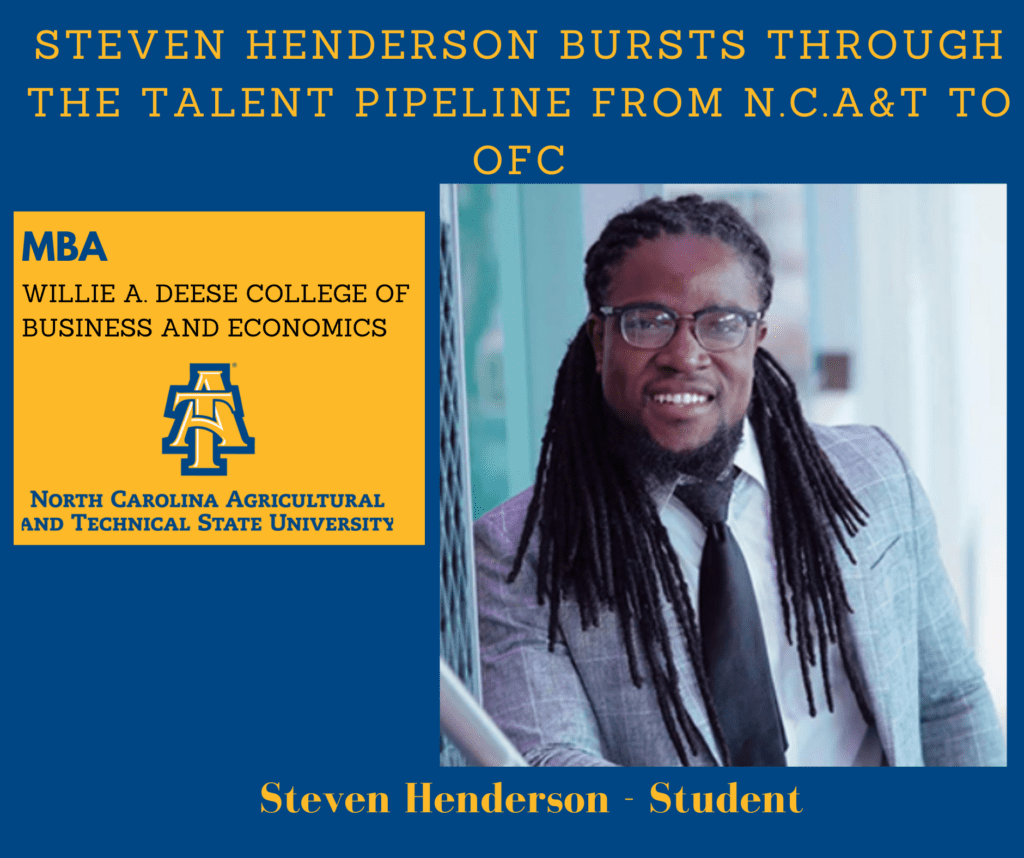 Steven Henderson, a material planner and buyer in Optical Fiber and cable, is the first Corning Scholars Program graduate hired by the company.
Each year, National HBCU Week (Sept. 24-28 2023) recognizes and pays tribute to the legacy and impact of historically Black colleges and universities. Corning views its partnerships with HBCUs as critical to the company's innovation success.
Joining a global Fortune 500 company wasn't exactly on Steven Henderson's radar. As a kid, he once dreamed of being a professional basketball player.
But life had other plans. Instead, Steven has found a burgeoning career in supply chain management a long way from home. He joined Corning in 2022 as a material planner and buyer in Optical Fiber & Cable (OFC), becoming the first full-time employee hired from the Corning Scholars Program, a multiyear partnership with North Carolina Agricultural and Technical State University (NC A&T).
Steven immigrated with his father to the United States from Liberia in the early 2000s, as the country was going through its second civil war. He grew up in Chicago, Illinois, then eventually settled in Minnesota. When he finished high school, he knew he wanted to go to college but wasn't sure how exactly to approach his goal.
After high school, I pursued post-secondary education, but I didn't have the foundation; I didn't have the guidance; and I didn't have the financial means," Steven said.
He credits the mentorship he received through Why You, a Minnesota-based professional development nonprofit, for setting him on a path that would eventually lead to Corning.
Steven was working on a business degree at a community college when his mentor recommended NC A&T – the largest of the nation's historically Black colleges and universities (HBCUs) – to further his education.